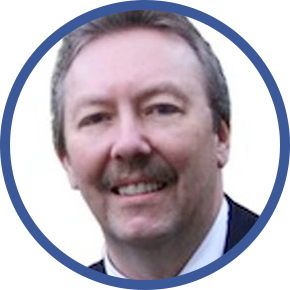 David Vallieres
David Vallieres started his first business at age 14 with a classified ad in a local newspaper advertising "odd jobs done." He started a manufacturing company at age 18 and started his first publishing company at 21.

Dave became an online marketer after a large part of the Internet was sold to MCI by the US government (ARPANet) in 1996 making commerce on the Internet possible.He got started early in his online career by creating websites for local companies and advertising his first information product online in 1996. He wrote his first digital product – an ebook "eBay Secrets" – in 2000, his first training course for online marketers in 2001 and over the next decade created dozens of courses, books and training programs for thousands of entrepreneurs worldwide on how to engage customers, market and sell online. He formed his company InfoProductLab LLC in 2005 and published "Wyckoff's Day Trading Secrets," "Mind Reading For Fun and Profit," "The Ultimate Business Opportunity," "How To Sell Used and Rare Books Online," "The One Marketing Secret That Could Make You Rich," "Advanced Email Marketing: The ProfitLoop System," "Turning Content Into Cash," "Fail As Fast As Possible and Other Uncommon Success Methods," among others.

David has helped countless people get from where they are today to where they want to be, and he can help you too.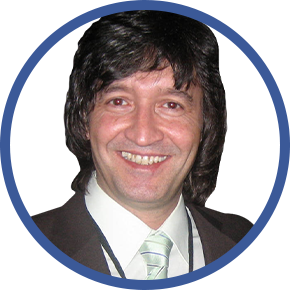 John Delavera
John Delavera is an Internet Marketing expert, software inventor and a writer.

If you're in Internet marketing, you've probably heard of John Delavera or have bought one of his products before. He has helped tons of people and fellow entrepreneurs start their online business and be successful with their Internet businesses.

John is one of the most inspirational Internet marketing writers with his exclusive and unique "Delaverian" style. His "Ramblings" are memorable and ignite a fire in his readers' souls.

is one of the most respected and trusted Internet marketers in the world of online marketing. He has created many products that serve both newbie and experienced Internet marketers alike and he also has a very active blog where he provides many useful tips and insights into how to make online.

John is a firm believer that anyone can make a great living as an Internet marketer but he is very insistent on the idea that everyone should have a mentor to guide them along the way. According to John a mentor not only provides you with someone that you need to be accountable to and that can motivate you but it saves you a lot of time and money in your career. A mentor can also increase your contacts and get you more exposure in the market.

John is living proof that the systems and philosophy that he has come up with online do actually work and he is among the most trusted and respected marketers online today.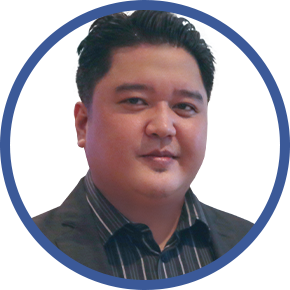 Ian del Carmen
Ian del Carmen started doing business online in April 2005 and after less than a year established a name for himself and an established empire in the Internet marketing industry. He is one of the most sought after Internet marketing consultants having a regular client base of 50,000+ businesses worldwide from Singapore, China, Hong Kong, Indonesia, Thailand, Australia to as far as Canada, United Kingdom, and the United States.

An Internationally-acclaimed Internet marketing professional, he has been featured as a resource speaker in a number of Internet marketing seminars and events worldwide. He is the best-selling author of a number of books like "Crack the Secret Code," "Rags to Dot Com Riches," "iPad Riches," "48 Hour Profit Plan," and more…

A College undergraduate, he started doing business online from his own bedroom in 2005 and in less than a year, he proved that anyone can be a self-made Internet millionaire using the power of the Internet as featured on the front page of the Philippine Daily Inquirer. In 2008, he bested thousands of Internet marketing professionals from across the globe being the first and only Filipino winning the top place in the "Biggest Internet Marketing Challenge" aside from always being in the top place in affiliate marketing competitions making him one of the very few power affiliates in the world. He is awarded the Certificate as a Certified eMarketing Consultant (CeMC) by the Internet Marketing Standards Board which he considers as his College diploma he earned not from school but from actual business experience.

Ian is The Internet Business Academy's resident membership site expert running hundreds of membership sites across the web for his own companies and also for his clients.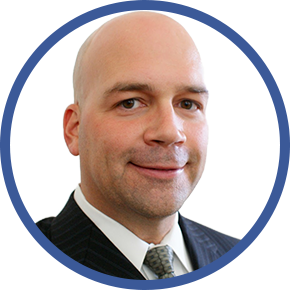 Sean Mize
Sean Mize is a content marketing expert who has written more than 25,000 articles on EzineArticles.com. He teaches clients to maximize web traffic with article, blog post, youtube, and other organic content online.

Author of "Anyone Can Coach," Sean is a Christian productivity, focus and achievement expert who teaches high-level achievement strategies and online monetization methods.

Sean Mize started online in January of 2006, experimenting and testing various traffic sources and affiliate revenue programs, and quickly discovered that the real key to success online did not involve buying traffic and sending it to affiliate sites. Until August of 2006, he routinely broke even online, taking in in affiliate income about what he spent on traffic.

In August, Sean decided to build his own list of Internet subscribers, discover their needs, and create products to meet those needs. Within just 5 months, he had accomplished a full-time income ($5540 per month) and within one year was generating over $15,347 per month online.

Through The Internet Business Academy, he teaches others to build similar incomes online, and focuses primarily on leading people who have the ability and the knowledge to share to create and sell products online. He coaches students who market products that range anywhere from $97 to $65,000, and teaches a simple step by step method for creating and marketing high ticket products.